CELEBRATING
20 YEARS! 
(we)RE

Your full Service 
Strategy
Company
Loud Mouth is a leading communications and marketing strategy company with more than 20 years of experience working with people, properties, and brands. We create unique, effective, and customized strategies in the areas of marketing, communications, branding, promotions, 

public

 relations, sponsorship, events, content management and media.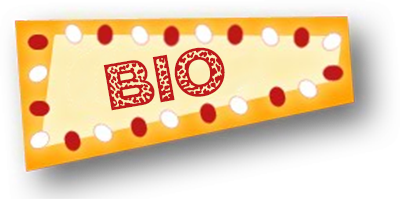 Wherever you're headed, you're not alone. If you need to revive, rejuvenate, reinvent, rethink, reimagine, or realign, we've got you covered. We lead with innovation and creativity, delivering customized strategies. We build long-term relationships by upholding our professional pillars of honesty, integrity, passion, and results.
Communications
At our core, we believe communication is the root of everything. How you communicate your ideas to the world requires the proper plan, the right focus, a vision and precision. Strategic communication is the starting point to convey every concept, build every relationship, and capture every like, follow, or sale. All of this begins with our commitment to communicate effectively with you.
Marketing
The world is not the same as it used to be; in fact, it is different than it was a minute ago. As difficult as it may be to navigate change, it is also exciting to embrace it. In order to survive and thrive, it is necessary to innovate, adapt and even anticipate. We take an organic approach to marketing to ensure you have an effective strategy with all the right elements in the mix.
Branding
Every concept, innovation, or dream is driven by passion, and every project that ends in success has a great roadmap. Whether you are a company, or an individual, we ensure your success by developing a brand strategy that delivers an authentic and well-defined, dimensional, and prismatic brand to your followers, audience, consumers, or target market.
Events
We are known for our wow-factor! We approach every event organically, and don't like to do the same thing twice.
We only develop authentic, original, and truly customized event strategies. We draw inspiration from arts and culture and fuse them together with your objectives, to create one-of-a-kind events that are both impactful and memorable.
Media
We're hardcore attention seekers, so we put that to work to help shine the spotlight on you.
We know the media business inside and out, which helps us develop highly targeted and successful public relations, digital, and social media strategies, that deliver results.
It's all about finding the right angle, and we get it right every time.
Sponsorship
We enjoy finding unique, interesting and dynamic ways to bring people and products together. We also believe in the magic of the right relationship, so we work hard to match brands and properties in order to facilitate consumer experiences, brand opportunities, XM programs, and hospitality. There is no magic formula for sponsorship, so each strategy is carefully curated with customized elements to deliver measurable results against objectives.
We've Launched A Radio Station
More Info
Media is our wheelhouse, so when a new major market radio station license was granted we developed and executed the marketing and event strategy to get the station on the air in just five weeks. We hit the ground running and pulled off the impossible, with on air and public launch events, big prizes, aerial acrobats – and of course live music. We got the station on the air, on time, and with a whole lot of fanfare.
We've Helped Music Festivals Find Partners
More Info
From the beginning, we have put our passion to work in the live music space. We have a deeply forged and authentic relationships with both properties and brands, and love to see the two working together in perfect harmony. It takes patience, commitment and experience to negotiate and execute effective partnerships, and we take our role very seriously. In a business where reputation and integrity matter, we stake ours on every deal we bring into the entertainment space.
We've Rappelled A Sasquatch Off A Building
More Info
Sometimes our projects are a big hairy deal. When our client asked us to make a big impression, what could be bigger than the spectacle of Bigfoot making a daring escape from atop a tall building to elude capture? Sure there were permits to acquire, and a Sasquatch stunt double to hire, but in the end there was great satisfaction watching Sasqi running down a busy city street back towards his mountain hideaway – with the media watching of course.
We've Raised Funds For Worthwhile Causes
More Info
We believe the foundation of a strong community is the willingness of companies and individuals to step up and help others. We have always believed in helping local causes and have donated time and services to many charities, including the Christmas Bureau of Edmonton, the Canadian Breast Cancer Foundation, the Lois Hole Hospital for Women, Little Warriors, In The Weeds, and The Edmonton Broadcasters Club.
We've Put Our Whole Heart Into Everything We Do




"Loud Mouth is passionate about both bands and brands, and have done their very best to go above and beyond the call of duty for me and my clients.  In the world of music and partnerships you either get "it" or you don't – they get "it." 
"Expertise, creativity, passion, attention to detail, and teamwork – q

uite simply, there was no one else I trusted more. Loud Mouth

 has reached a national level of success in a highly competitive industry with a determination to learn and grow, a dedication to expertise, and admirable standards of excellence."
"A joy to work and helped me turn my events into sellouts!"
"A holistic approach to relationships, incredible attention to detail, and organizational skills ensure Loud Mouth's success in creating and maintaining lucrative partnerships. A wealth of experience, a positive attitude, a strong work ethic, and a caring nature have also been instrumental in their success."
"Incredibly authentic, trustworthy, and always a pleasure to do business with!"

A friend of mine is a pilot. He has told me some p-r-e-t-t-y amazing stories about flying airplanes. Early in his career he had to land a plane with one of its engines on fire. He makes flying in and out of the extreme cold of the far north sound easy. I've started...
read more

LET'S GET
SOMETHING

STARTED